The Jubilee Museum is excited to host Light & Stone, a gallery of Romanesque architecture by Dennis and PJ Aubrey of Via Lucis Press. The display will open March 14, and run through the 14th of April.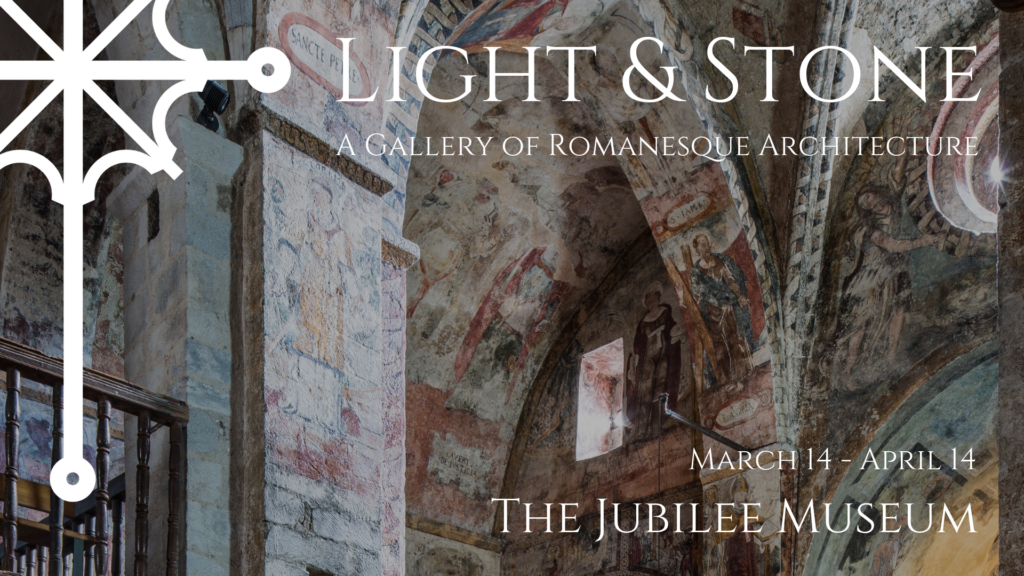 Via Lucis Photography and Via Lucis Press are part of a long-term project to document Romanesque and Gothic churches in France and Spain.
American photographers Dennis Aubrey and PJ Aubrey have photographed some 850 of these churches and captured more than 150,000 images. They have created a library of more than 5,000 high-resolution images for licensing, many of which can be seen on the Via Lucis website (www.vialucispress.com).
Their photographs have been featured in exhibitions throughout the United States, and they are the official photographers for the American Friends of Chartres, documenting the multi-year restoration of the Gothic masterpiece Notre Dame de Chartres.